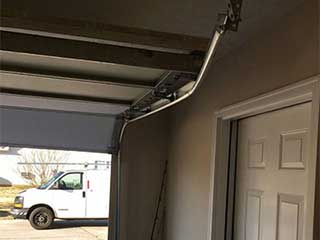 Regular garage door maintenance ensures that every part of your system stays in a good working condition and that they don't break down unexpectedly. Our experts will perform a thorough examination of every component, and should any of them show signs of wear and tear damage, we'll replace it on the spot.
Checking the Springs
The condition of your springs needs to be excellent, and if they are anything less than that, then they must be replaced before they break and cause damage or bodily injury. Our experts can make sure your springs are properly lubricated, not stretched out or under too much tension, and adjust them as necessary. If they need to be replaced, we'll install new more durable one sin their place.
Treating Door Panels
Each door material requires a different maintenance routine, with wood and steel needing some additional care. If you have a wooden door, we will make sure that no termite, mold, or rot damage sets in. If you have a steel door, we'll inspect it for rust and apply the appropriate treatment to resist and potentially even prevent it. If you have an aluminum door, we'll examine it for dents and bends, and make sure to straighten them out so they don't hamper the door's performance.
Repairing the Track
You may not even realize that your tracks need to be repaired, but these important parts of your garage door system can become damaged, twisted, or simply rusty, making it difficult for your door to work properly. We'll check the condition of your tracks and make sure that they help your door move freely instead of impeding its movement. If they prove beyond repair, we'll simply replace them too.
Schedule an Appointment Today
We can't stress the importance of regular maintenance enough. If you want to make sure that your door stays optimal for a long time, then this is the best way to achieve that. Contact our experts at Garage Door Repair Georgetown today to make sure your system is in the best condition possible.
When it comes to your door, we don't settle! We also offer:
Garage Door Tune Up Services
Screw Drive Opener Replacement
Garage Door Extension Spring Replacement
Garage Door Off Track Repair